Room Escape Wizards
COVID-19 alert: please check the attraction's website and/or social media before going to confirm that they are open!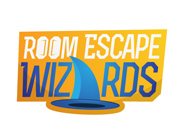 Room Escape Wizards
9850 Plano Rd, Ste 110
Dallas, TX
Review Us
Room Escape Wizards presents a unique and fun live escape room game in Dallas Fort Worth. Will you be able to escape and be the next Room Escape Wizard?!

Office Escape

It's 4pm on a Friday with fantastic weather to go out and start the weekend. But your manager just sent you and your team the memo about the dreaded report that needs to be done by 5pm. Will you and your team be able to finish in time? Or will everyone crumble under pressure and face another day in the office on a Saturday?

Room capacity: 8 people
Escape Rate %: 33%
Fastest time: 47:22

Hidden Heirloom

You just found out your Great Aunt Tessie left you a timeless heirloom in her will. Unfortunately for you, the barn will be sold in an hour and she did not tell you where the heirloom is. You've recruited your friends for help to find the clues to lead you to this hidden treasure. Will you and your friends be able to find the clues to lead you to the hidden heirloom? Or will you lose it forever?

Room capacity: 8 people
Escape Rate %: 20%
Fastest time: 50:33
Latest Reviews
There are no reviews for this listing yet!