Room Escape Atlanta
COVID-19 alert: please check the attraction's website and/or social media before going to confirm that they are open!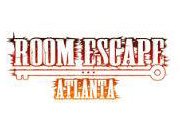 Room Escape Atlanta is a leading provider of interactive reality escape productions. Participants must use their wit, sleuthing skills, team work and sheer determination to find clues, solve puzzles and unlock the ultimate door which will unleash them to freedom all within 60 minutes. You, your friends, family and co-workers become the protagonists who race against the clock to determine your own fate.

Trapped in a Room with a Zombie
There is 1 hungry zombie chained to the wall. Every 5 minutes a buzzer sounds & the chain grows a foot from the wall! Your team has 60 minutes to find the ultimate key that will unleash to freedom. Will you escape in time...or will you be eaten?
Age appropriate: 8+

Trapped in the Donor Room
You're a team of special agents sent to investigate a chain of recent disappearances. An anonymous tip leads you to the laboratory where a hostage is being held captive. You have 60 minutes to unfold the clues, unchain the hostage and breakout of the donor room. If you fail, you're next in line as donor!
Age appropriate: 10+

Mystery Room - Corporate Team Building
Are you looking to add pizzazz to your Christmas Party or company retreat? Choose between A Night of North Pole naughtiness or a tantalizing night in tinseltown filled with twists and terror. If you don't identify and capture the killer in 60 minutes they will strike again. We bring the actors, story, props and excitement to your gathering, you bring the suspects!
Age appropriate: 10+
Room Escape Atlanta - Ready to face the zombie?
Latest Reviews
There are no reviews for this listing yet!