Real Escape Room Houston
COVID-19 alert: please check the attraction's website and/or social media before going to confirm that they are open!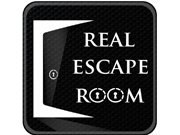 Lock yourself and a bunch of friends in a room and try to escape! You need to look for hints, solve puzzles and follow clues to find the final key in 1 hour. You will enjoy the game and find the time fly fast.

Capture Berlin
Early April 1945, Berlin, Adolf Hitler mobilized 1.2 million people to do the last resistance. In order to reduce unnecessary losses before victory, Soviet and US military intelligence reconnaissance personnel sneaked into the German command post to steal the troop deployment map of Berlin. The security guards from the German headquarter are coming in an hour. Can the Allies warriors complete the task?
Participants: 4-10
Hardness: 4 out of 5

The Office
You are stuck in the office. The key is in the room. The boss is coming. You have one hour. Find the key, or get fired. Hurry up!
Participants: 4-8
Hardness: 3 out of 5
Latest Reviews
There are no reviews for this listing yet!