Flee Real Life Escape Game
COVID-19 alert: please check the attraction's website and/or social media before going to confirm that they are open!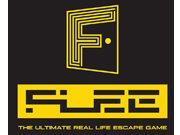 Welcome to the new hang-out spot with your friends: Flee the ultimate room escape game! Flee has launched 5 Themed Escape Rooms. Players will take the roles as trapped hostages or investigation agents, putting into different scenarios. Players must work together as a team to search for clues, use different elements in the room to solve puzzles and navigate themselves out of locked rooms while beating the clock! Beyond finding clues and opening locks, FLEE provides an immersive 3D room escape experience that is intriguing and coherent with the story-lines. No two puzzles are the same!

Prison Escape (Time - 50 mins)
You are locked up in a prison cell pending on the death row. You have lost count of the days that have gone by. You observed that Thursday's jail warden would spend extra 50 mins at dinner for his secret gambling habits. This gave you a glimmer of hope to break out.
Recently, new inmates have been locked up next door and you over heard murmuring of "inside man" and "messages". You only have one attempt to escape on Thursday. Will you and fellow inmates come up with a plan and find your way out?
Number of Players: 4-8

Dream Traveller (Time - 50 mins)
You, the "extractors" who performs espionage using an experimental military technology to infiltrate the dreams of the targets and steal the information.
One day, the top lawyer Arthur came to you asked if you can perform an "inception" into his son's dream; Plant an idea into the subconscious so that he can restore the relationship with his rebelled son. As return, Arthur will clear your charges as a "dream stealer".
Arthur's son is isolated during an concert and a "kick" has been set to 50 mins to wake the target up. Will you be able to accomplish the mission or trap in the "Limbo" state: the infinite raw subconscious forever?
Number of Players: 4-8

Magic Wonderland (Time - 50 mins)
You are the descendant of a long line of treasure hunters. With a team of amateur cryptologists, you are searching for the lost kingdom your grandfather often refers to in his story as, "... the land with an incomplete mission". You've come a long ways and have been able to track this kingdom, but you have lost your team. You need their expertise and help in order to overcome the obstacles you know are yet to come. The journey will be arduous, and you will need the comradery of your team in order to cross difficult paths, travel to foreign lands, and discover hidden clues together in order to decode the mysteries that will enable you to find a way back. Will you be able to reunite with your team and complete the unfinished mission on your way out?
Number of Players: 4-6

Museum Heist (Time - 50 mins)
You are a notorious art thief who considering one last job before your retirement. One day, an anonymous letter arrives with details of the highly regarded art auctioneer, Mr. Voxman, who you know has been involved in trading arts through the auctions' black-box operations. It is disclosed in the letter that Mr. Voxman is hiding all his art in his private collection in an intricately designed personal museum. The missions states that you are required to find and bring back the most valuable artifact in this secret museum. An informant has lead you in. You and your team have 50 minutes before the security alarm system is re-enabled. Will you succeed before time runs out?
Number of Players: 4-8

Ancient Egypt (Time - 50 mins)
You were both honored and excited from an invitation from your archaeology professor, Dr. Stanley, extended to your asking for you to join him on his Egyptian expedition. However, after having arrived to Egypt after a very exhausting trip, you are informed that Professor Stanley has been missing for days. His last known trip was to King Tut's tomb. You noticed that the same day he's gone missing is the same date that's stamped on your invitation. Could this be more than a coincidence? You and other crew members decided to go looking for Professor Stanley. Upon entry of King Tut's tomb, the stone door suddenly collapses behind you. You are all trapped. You've been wandering and exploring with your team and mysterious forces have lead you astray from your destination. Will you be able to find the mystical hidden passage and lead your team out? Or will you meet your demise wandering until death within the chambers?
Number of Players: 4-8

Latest Reviews
There are no reviews for this listing yet!