Escape Expert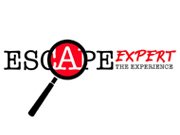 Escape Expert is a new interactive entertainment experience in Dallas. It's a real-life escape adventure designed for groups of 2-12 people. Each Escape Expert room is a fantastic real life adventure designed for those who want to challenge their investigative skills and logic. The goal is simple: during the adventure, you and your friends, family, coworkers, or strangers, have one hour to work together, crack codes and solve puzzles to escape the room like an expert.

Escape Expert Rooms:

Attic Panic - "Find out the family secrets within the Attic!" - Recommended for 2 – 12 team members
The attic - the upper most room in a house, located directly under the roof. Stuffed full of memories and objects from your past. What secrets will you find as you attempt to escape from the attic? If you have never attempted an escape experience this is a good one to begin with. Challenge your mind to think "outside of the box" as you search for a way out while being assisted by your late great grandma Oubee.

Secret Vault - "Will this vault become your tomb?" Recommended for 2 – 8 team members
Deceit, jealousy, and foul play, all the makings of a happy family, or are they? Something sinister has just happened in your dear uncle's estate. Prepare to put your skills of perception to the test. Use your sense of logic to put two and two together and prove once and for all, that the butler really did do it.

Chase Case - "Pack your suitcase for a whirlwind trip!" - Recommended for 2 – 8 team members
You have been contracted to track down a thief who, after stealing a historical artifact, has fled overseas. Use your super sleuth powers to decipher the clues left behind at each stop. Challenge your mind to figure out his next move and capture him before he disappears into the underground world of the Black Market. Lose his trail and your reputation as "the greatest detective" will be lost as well.

Mind Matrix - "SyFy & Superhero Lovers Rejoice!" - Recommended for 2 – 8 team members
Are you dreaming or have you somehow really stumbled into the middle of a scene from a well- known syfy movie?? Solve the puzzles to escape this realm only to find you have been beamed into a scene straight out of a Marvel comic book.. Suddenly you are in the middle of a shootout with the villains. Chased by the enemy you must crack the codes to sabotage an espionage plot. Room after room you must solve the clues before time runs out and you are banished to the outer limits forever.

Dead End - "Now Available for Booking" - Recommended for 2 – 6 team members
The Scary Escape Room ! Captured and trapped inside the home of Dr Moriarty, the world renowned surgeon banished from the elite medical world after his horrific human experiments were discovered. You can hear footsteps and the ticking of a clock somewhere beyond your makeshift prison.... A constant reminder that your time is running out and he will be coming for you soon. Try to escape from his demented world as quickly as possible, but avoid dead ends at all costs....


Some locations may have last minute updates due to changing circumstances. Please visit the
attraction's website
and/or social media before going to double-check that they are open.
Latest Reviews
There are no reviews for this listing yet!