The Escape Room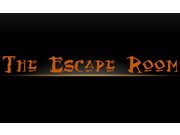 1 Hour. 1 Way out. Can you escape alive? The scariest game you'll play. Everyone loves a good scare. Add game elements, interaction, problem solving, and a team goal into the mix then you have the recipe for one memorable experience. This is hands down the most fun and intense game you will ever play. This game is like nothing you have ever played before.

The Infected Room (Age 13+ years) 2-12 Players
Prequel to The Zombie Room. This is how it all started. You and your friends agreed to help out a young aspiring scientist conduct a series of real life experiments designed to help better understand the functions of the brain. So far the tests have proved to be extremely promising. This young scientist, however, wants to push the envelope of ethics for the betterment of humanity. The greater good. During one experiment something went horribly wrong. This took place during your experiment. An employee became "infected" with violent tendencies and now wants to escape.

You have to press forward through a confusing maze of darkness, find the key in order to escape and prevent the "infected" from escaping at the same time. And, you want to avoid becoming "infected" yourself. This experiment has become a race against time. Can you escape without becoming "infected" or allowing the "infected" to escape? If you do then you stop The Zombie Room from ever happening.

The Cure Room (Age 13+ years)
Sequel to The Zombie Room. This is how it all ends. You and your friends are some of the few that have escaped The Plague Doctor's Zombie Room. You realize that the only known cure for the Zombie Virus is found in The Plague Doctor's lair. Your group decides to secretly re-enter his lair in hopes of finding the cure and escaping before you are found. But there is a problem. You first have to find The Plague Doctor's ingredient book. Then you have to find all of the ingredients and mix the formula correctly in his secret lab that you also have to find. Then you have to find the key to escape.

This is hard enough as it is, but The Plague Doctor has added an extra security feature in his lair. Zombies that roam freely in the dark. You cannot see them but they can see you. Get the formula and get out in 60 minutes or you will become food for The Plague Doctor's pets.

Some locations may have last minute updates due to changing circumstances. Please visit the
attraction's website
and/or social media before going to double-check that they are open.
The Escape Room | Winston-Salem, High Point, Greensboro, North Carolina
Latest Reviews
There are no reviews for this listing yet!