Labyrinth Escape Games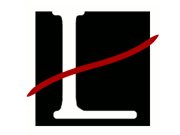 Labyrinth is a live-action adventure that offers a revolutionary take on the room-escape game. Each experience is a series of puzzles to solve and clues to unravel, but it is also an isolated chapter in an ongoing narrative. The more you play, the more you learn about the world of Labyrinth and the secrets it holds!

Chapter 1 - Inheritance
The storm rolls in, sheets of rain buffeting the windows of the study. Professor Erik Schlusser sits at his desk with his head buried in his hands, staring down at the leather-bound book open before him. A portly, balding man, all bristling white mustache and wire-rimmed glasses, he hardly looks the part of the intrepid explorer, the fervent archaeologist, the keeper of ancient mysteries. He looks old, tired, and very, very frightened. After a long moment, the professor sighs and stands, tearing the last page from the book and moving to crouch before a heavy metal safe. Tumblers click as he spins the combination, then the door swings open ponderously. The professor places the page atop a sheaf of papers, closes the safe, and spins the lock. He sighs again, sitting back on his heels, a resigned expression on his face.

Chapter 2 - Crucifixus
Decision, consequence. Every choice your team makes inside the room will affect your ability to escape, and ultimately, your chance of survival. With challenges and puzzles inspired by the sickest minds in history, this game will keep you shaking long after you leave.

Chapter 3 - Blitzkrieg (Coming Soon)
With challenges and puzzles inspired by the most ruthless military geniuses of WWII, this heart-pounding third chapter of Labyrinth will change the fate of millions.

Some locations may have last minute updates due to changing circumstances. Please visit the
attraction's website
and/or social media before going to double-check that they are open.
Labyrinth PDX Escape Games - Teaser
Latest Reviews
Amazing designs - these guys really care about making a FUN experience!

Posted Mar 2017