Riddle Room Minneapolis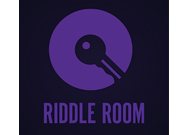 Riddle Room is a live puzzle game in Northeast Minneapolis set on a starship.

Starship: Monster
Starship is a live room escape game and interactive puzzle for twelve people set on a fully immersive starship. Participants have one hour to solve a series of increasingly challenging puzzles before the time runs out! If you don't solve the puzzles in time, you'll be shown how the game ends.
Latest Reviews
There are no reviews for this listing yet!