Mystery Escape Room
COVID-19 alert: please check the attraction's website and/or social media before going to confirm that they are open!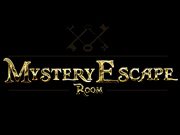 Mystery Escape Room is a live entertainment experience where a group of 6 to 12 people enter a themed room full or puzzles, riddles and secrets. The group must work together to follow the clues that will lead them to be able to escape the room within a time limit.

Pride + Prejudice + Zombies
A Variation of Dr. Svengali
Includes changes in themeing while some puzzles remain the same.
NOTE: There are no Zombies/actors inside this room, however, if you choose, one of your group members could become infected as part of the game.

A limited time featured escape room based on the major Hollywood production of Pride + Prejudice + Zombies! Help Elias Carver unravel the secrets behind a mysterious illness speading throughout the land. You will have one hour to escape with the cure or you could be the next to be infected!

Moriarty's Parlor II
We are bringing back one of our most popular escape room adventures for a limited time for an encor performance. Beware, If you've done this escape room before, you will find this new version to be different as we have updated it and made many improvements.

The infamous James Moriarty is expecting Sherlock Holmes to visit him. He has laid a special trap for the famous detective in his parlor. Unfortunately your group has stumbled into the trap and now you have one hour to unravel the clues Moriarty left behind to solve the mystery and escape the room. Can you outsmart the master of crime in this exciting new escape room adventure?

Private Eye, A Murder Mystery
The year is 1933. The United States is knee deep in the Great Depression. Paige Turner, an investigative journalist, has been found dead on the floor of her study. The authorities have ruled this tragic incident as a suicide, but her close friends do not agree and are looking for help to prove otherwise. As a Private Eye it is your job to find the truth. Was it a suicide?... or is it MURDER?!?!....... DUN DUN DUN

King Under The Hill
A fantasy mystery adventure based on Celtic ledgend.

A Knightly Adventure
Something about knights, Merlin and a sword in a stone.

Port Royal, A Pirate Mystery
Ahoy Mateys! Come aboard and test your pirate skills. Will you find the treasure in time to charter a vessel and escape this cursed land or will you be stranded forever? Only the best of pirates will be able to sort out the puzzles, maneuver your mind through the traps and find the treasure in time.

Bio Base 5
Your tour of the wonders of the arctic is cut short by a sudden storm and your helicopter has to make an emergency landing near an uncharted government base. The base appears to be active but no one is around. With temperatures plummeting to -50 below zero the base seems like a warm refuge from a deadly storm, however, you soon find that the base holds a secret that could be far deadlier than the storm. The base is the home of a biological research team working on secret biological agents for the government but something went terribly wrong and the scientists are all dead. What is worse, your group is now infected and it is a race with the clock to find a cure before time runs out. Can you uncover the mystery behind Bio Base 5?

St. George Location:
Ancestor Square
46 W St. George Blvd.
St. George, UT 84770
Phone: 435-237-8470
Hours: 9:30 AM - 9:30 PM
Contact Manager: jeff@mysteryescaperoom.com

Pride and Prejudice and Zombies MER
Latest Reviews
There are no reviews for this listing yet!