Hour to Midnight Room Escape Games
COVID-19 alert: please check the attraction's website and/or social media before going to confirm that they are open!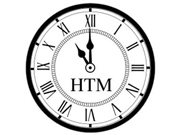 Looking for something exciting to do with friends, family, or colleagues? Then book a room at Hour to Midnight Room Escape Games in Portland, Oregon and live the experience that is sweeping the globe! You and your teammates will be locked in a room. You only have 60 minutes to escape, so use your time wisely. You will need to work together in order to search out mysteries, find the hidden clues, and solve puzzles. This experience will be unlike any you have ever had!

Assassin's Deadly Game
You become a special agent to track down an assassin and help keep his next target alive. Can you save the day, or will you fall victim to the Assassin's Deadly Game?
Room Capacity: 2-8 players

The Secrets of Nibiru
William Elshoff has scoured the globe for artifacts of great power. His findings had turned up little until now. His behaviour changed, he claimed he had found the key to Nibiru!
Room Capacity: 5-10 players

The Pharaoh's Curse
Step inside one of the oldest tombs found to date! Search for artifacts, relics, and treasures. But beware, for there is a deadly myth that follows this tomb. Can you get in, gather the treasure and escape The Pharaoh's Curse?
Room Capacity: 5-10 players

I.T.'s Nightmare
You are part of a new super-secret Information Technology group. They are experimenting with new ways to repair computers. They shrink you down and actual place you inside the computer!
Room Capacity: 5-10 players

Latest Reviews
There are no reviews for this listing yet!