Condemned
COVID-19 alert: please check the attraction's website and/or social media before going to confirm that they are open!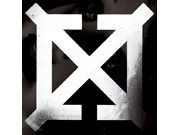 Condemned is a real-life escape challenge, OPEN NOW in Historic Downtown Marysville, CA. Abducted and confined…locked inside a dimly-lit room with up to 11 other victims. Stripped of all personal belongings and technologies that modern society has come to so desperately depend on. Left with only what enigmatic items you may encounter inside, you and your fellow captives are forced to rely upon each other and your collective acumen and ingenuity. You will have just 60 minutes to complete a series of daunting tasks in order to escape this sinister environment, proving your value to the world and avoiding a most unfortunate fate.

12 people trapped inside of a condemned structure with only 60 minutes to escape. Discover clues, solve puzzles, find keys, in attempt to avoid a most unfortunate fate.

Latest Reviews
There are no reviews for this listing yet!