Escape Rhode Island
COVID-19 alert: please check the attraction's website and/or social media before going to confirm that they are open!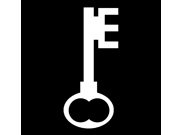 Escape Rhode Island is a cooperative, real-life mystery space where nothing is as it seems. You and your team are trapped; you have 60 minutes to escape a room by solving a series of puzzles that will challenge your mind and confound your senses. Explore, adapt, work together, think creatively -- and you just might succeed.

Ex Machina
During a recent renovation project in our building, a secret room was discovered littered with old mechanical contraptions. Their purposes are unknown, and there is a mysterious vault door that no one can open. What secrets are inside? And who doesn't want us to get in?
6 players

The Study
You and your team of secret agents have broken into the mansion of a reclusive billionaire, where many of your fellow agents have gone missing. You have 60 minutes to find out what secrets he is hiding, learn what happened to your fellow agents, and escape before he returns...
6 players

The Gallery
A locally famous artist and critic has suddenly gone missing. You rush to her studio to investigate. Can you find clues to her disappearance and escape before the police arrive to take over the investigation?
10 players
Latest Reviews
There are no reviews for this listing yet!