London, ON Gets the First Canadian Franchise of Escapology
January 7, 2020 By Chris B.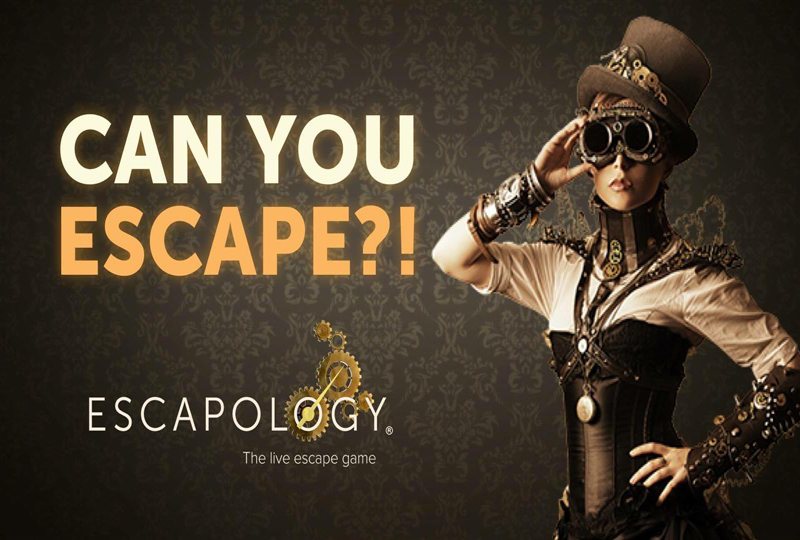 Escapology London's official grand opening of is Monday, January 27, 2020.
Photo by:
Escapology
London gets the first Canadian franchise of Escapology LLC, award winning private live escape game experience from Orlando, Florida.
Escapology London's official grand opening of is Monday, January 27th 2020 and with it brings a new level of escape room entertainment to the area.
Escapology London is a completely private live escape room experience where the players use their wits, teamwork, deductive reasoning, and problem-solving skills to beat the ticking clock. It's all you hear, distracting you as you try to uncover clues, solve a series of puzzles, and crack codes to ultimately find the exit key to escape the room.
From the moment you see the exterior signage, you know somethings just a little more exciting. Images of steampunk cogs and goggle clad imagery embrace you as you enter the building and your experience begins. The steampunk inspired lounge welcomes you with some brain teasers and other fun games that will help to get your mind ready for the adventure and puzzles ahead. Their 5 rooms lay waiting for you, time is of the essence.
Escapology London is a fun and unique idea for a group of friends or family to reconnect and enjoy real life fun together. Local businesses, schools, and groups are able to book the space for a team building activities or they can reserve private parties and events to allow their staff to collaborate, connect and cultivate lasting relationships and strengthening as a team.
In October when Palasad North reopens, you will be able to take full advantage of the integration of the two businesses and walk in and out of each other, with the capability of bundling food, drink, bowling and private escape rooms.
Escapology London is London's only one stop Escape Room destination encompassing all your entertainment needs.
Escapology London is the perfect addition to the beginning of a night out or for a weekend destination full of fun activities. Located at 604 Oxford Street East it is centrally located between Fanshawe and Western campuses, on direct bus routes, just minutes from downtown with ample free parking.