James Corden & Ariana Grande Visit Haunted Escape Room Terrified
November 1, 2018 By Wendy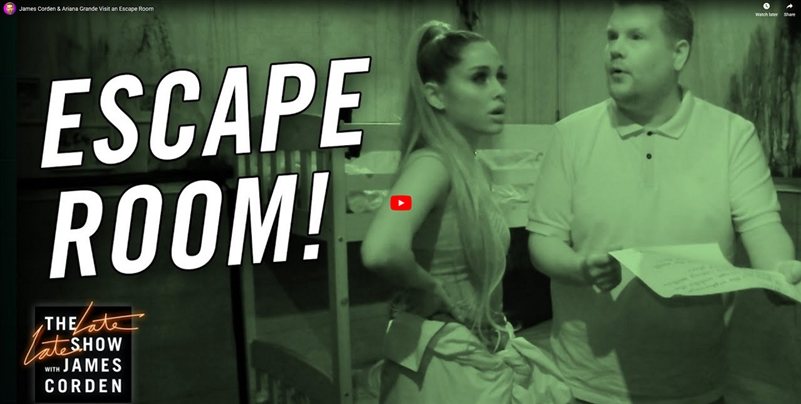 James Corden & Ariana Grande visit an Escape Room
Photo by:
The Late Late Show with James Corden, via YouTube
Ariana Grande loves Halloween and escape rooms, so where does James Corden take her this Halloween season? A haunted escape room! Watch as they are terrified trying to get out. At one point, Grande even trips over a crawling zombie and winds up hurting her hand.
Let us know in the comments below if you've ever experienced a haunted escape room!