Introducing Mad Experiments: Escape Room, a Multiplayer Puzzle Game
February 19, 2020 By Chris B.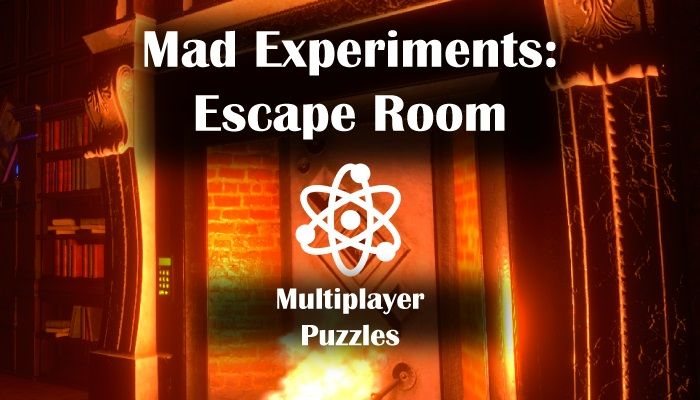 Inspired by real escape rooms, the game will challenge up to 6 players.
Photo by:
PlayTogether Studio
Indie solo developer Clem from PlayTogether Studio has released today the demo of Mad Experiments: Escape Room, a multiplayer escape game. The full game will come to PC in April 2020.
Inspired by real escape rooms, the game will challenge up to 6 players to solve the puzzles of the intriguing mansion of Professor Cheshire. You have 60 minutes to explore, gather every clue you can find, examine objects, and unravel the secrets of this place.
The puzzles are quite hard and have been designed with multiplayer in mind, so even if you can play the game solo, it is a better experience to play with your friends.
Launching in April 2020, Mad Experiments: Escape Room will challenge players to:
Visual puzzles, riddles, an intriguing song, and many surprises. Every puzzle is unique!

Communicate with your teammates to share your discoveries

Each room is a chapter of the mind-bending story of Professor Cheshire and his experiments on the Human's mind
The demo is playable now on Steam. You can also join thousands of fans on Discord if you need more clues or just want to have a chat.
About the Developer
Clément Marthe is a former Ubisoft Montreal game designer who decided to found PlayTogether Studio, an entity focused on serious games that gamify medical treatments and create co-op games. Clem changed his life when he became a dad and wanted to have more time with his family.
More information about Mad Experiments: Escape Room can be found on the official website. Any press looking to play the full version of the game should get in touch with Clem at clem@playtogether-studio.com.