"Escape the Crate" Brings Challenging Fun into Your Own Home
July 27, 2017 By Chelsea T.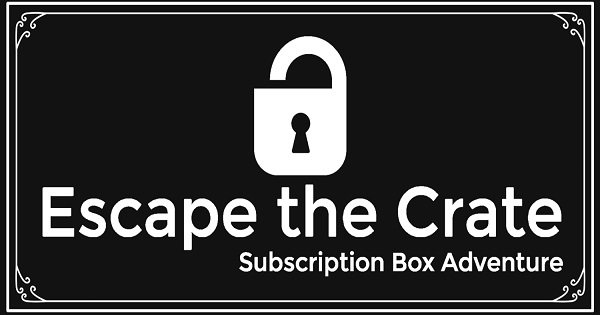 Escape Games have become a tremendous trend all around the world in the past couple of years, featuring unique and exciting themes, and even haunted rooms during the Halloween Season. Tons of businesses have opened escape rooms, while others have expanded theirs with escape games as an additional attraction.
Now, escape room enthusiasts can take the fun and bring it into their own homes! "Escape the Crate" is a monthly subscription box that offers a new adventure each month and gives the Nancy Drew's out there an opportunity to enjoy some challenges without having to go to an actual escape room.
Escape the Crate ships each month for $29.99 plus shipping and is perfect for an ideal game night with friends and family. Teamwork is necessary even for this crate escape, and those involved must work with one another just like they would while visiting an escape room.
So, what will you receive in your monthly Escape the Crate box? Lots of different things! Some items may include letters, ciphers, puzzles, tools, and a bunch of interesting objects that can be gained as rewards for escaping!
Click here to check out more information on Escape the Crate!