New Escape Room Game Available on iOS and Android
October 28, 2019 By Chris B.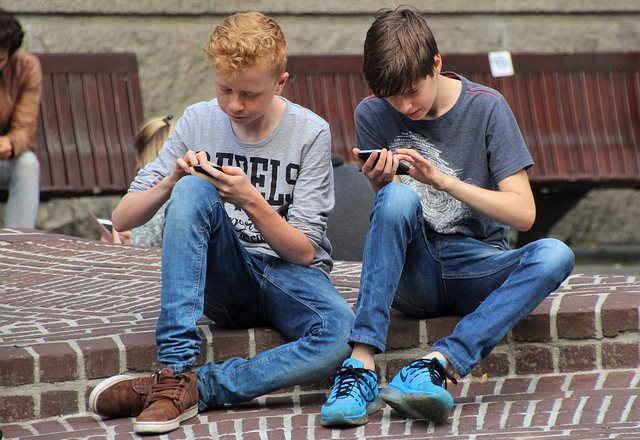 Inspired by popular physical escape rooms, Scriptum is a mystery puzzle game.
Photo by:
natureaddict
Independent development studio Adver2Play release a new sci-fi themed room in Scriptum AR Escape Room, the First AR Escape Room app ever made, on iOS and Android.
Inspired by the so popular physical escape rooms, Scriptum is a mystery puzzle game which uses augmented reality to recreate an environment in which you'll have to move around and interact with objects.
"Scriptum is the first app of its kind to recreate a real escape room", says Alex Balcells, CEO at Adver2Play. "The Future room adds new challenges to the game which users worldwide will appreciate".
Scriptum contains 3 specific escape rooms: Classic, Xmas, and Future. In each of them you will have to find the way out in less than 10 minutes. Hints are available if the player gets stuck in any of them.
Scriptum was picked by Google to be published in Chinese Markets (MI Store, Huawei Store, Samsung Store...), and it has been recently selected by Google and Apple to be featured and promoted in their stores.
Features:
The First Augmented Reality Escape Room app ever made.

Play within an interactive environment.

3 rooms available: Classic, Xmas and Future.

Find the clues to reach the exit in less than 10 minutes.

To start the game, you just have to scan the floor and walk through the portal.

Hint service and shortcut access to rooms.

12 new languages (15 languages supported so far and more to come: English, Spanish, Portuguese, Catalan, French, Italian, German, Polish, Greek, Romanian, Russian,

Ukrainian,Hindi, Indonesian, Simplified Chinese).

Step-by-step tutorial to get familiar with game mechanics.
About Adver2Play
Adver2Play is an independent tech startup created in 2017 in Barcelona, Spain. Born with the spirit of transforming advertising through immersive experiences such as Virtual Reality and Augmented Reality, the company has 3 main business lines to develop: a) geolocation advertising platform; b) project customization; and c) video game development.