A Doctor Who Escape Room Set to Launch in UK
March 25, 2020 By Chris B.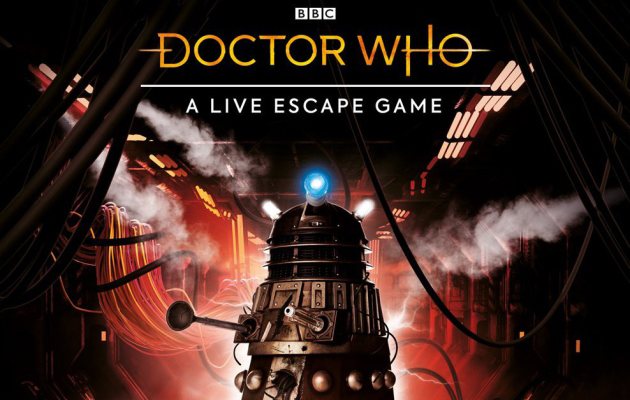 A Doctor Who escape room pits players against one of The Doctor's oldest foes, the evil Daleks.
Photo by:
Escape Hunt
According to Escape Hunt, which has escape room venues in 27 countries worldwide, sci-fi fans are excited over the prospect of a "Doctor Who: A Dalek Awakens," a Doctor Who-themed escape room opening in Norwich in the UK.
Players will need to defeat one of The Doctor's oldest foes - an evil Dalek - to survive. The escape room is opening at the end of April or early May 2020 in the former home of Cafe Rouge at Chapelfield.
The game sees teams of two to six players step onto a doomed spaceship which has been invaded by a robotic Dalek who plans on "exterminating" all humans on-board. Teams are given an hour to solve the puzzles that will shut down the ship's power and stop the Dalek, all while avoiding the shut-down the ship's life support system.
Richard Harpham, CEO of Escape Hunt, said that he is delighted to be creating a second game, "Doctor Who: A Dalek Awakens," with BBC Studios following the success of their first escape room, "Doctor Who: World's Collide."
"Doctor Who has a loyal and dedicated fan base, which we have seen from the success of our first game," he said. "So to be able to bring some variety to the public with a brand new and innovative game centred around the iconic Dalek characters is an exciting prospect for Escape Hunt."