Clueless Escape Rooms Launches New Gripping Escape Experience
September 25, 2019 By Chris B.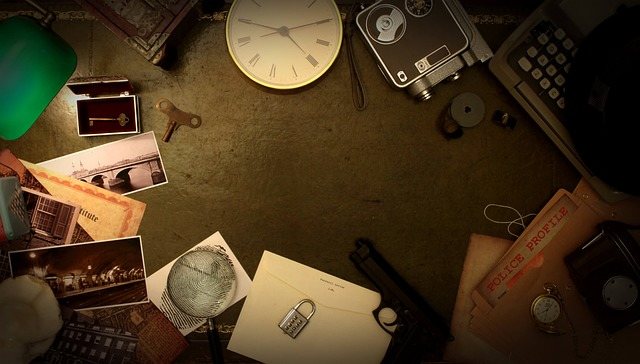 With only 60 minutes on the clock, participants must use the elements of their surroundings to solve a mystery and escape the room.
Photo by:
Clockedindk
Earlier this month, an innovative real life escape room was opened in Ann Arbor, Michigan. Developed by local residents Larry Edwards and Kimberly Willis, Clueless Escape Rooms was designed to be a fun, challenging and interactive game experience that encourages people to work together and flex their brains.
Based on the popular "escape the room" video games, a real life escape room is a mental and physical adventure. Although the actual room may appear ordinary at first glance, it is actually a comprehensive puzzle. Participants must be observant and use their critical thinking skills in order to solve a series of puzzles, find clues and escape the room within a set time limit.
"Everybody has a different point of view, and has something to contribute." explained Larry Edwards. "The puzzles are designed for groups of two to eight. It makes it a lot of fun when you're working with other people. You get a greater appreciation of what they add to the group because they're seeing things that you might not."
In a mystery entitled "Corporate Escape," visitors of Clueless Escape Rooms are inside an office that they are told belongs to their boss. Earlier that day, they were angry about not receiving a pay increase and they wrote a nasty resignation letter that was left his desk.
Now, hours later, they realize they made a mistake and need to get the letter back before the boss reads it. They are given 60 minutes to find the letter, hidden somewhere in the room, and escape, or else they will lose their job.
"A Real Life Escape room is a great alternative to seeing a movie." said Kimberly Willis. "It helps improve your self-esteem, and is great for team-building."
Larry Edwards and Kimberly Willis are hoping that Clueless Escape Rooms in Ann Arbor becomes a destination for birthday parties, family outings and team-building events. They have plans to add a second escape room at the same location.
Clueless Escape Rooms is located on the West side of Ann Arbor at 5204 Jackson Road in Suite 202. The cost is $25 per participant. All ages are welcome, but those under 18 must be accompanied by an adult. To book an escape room or to find out more information, visit the Clueless Escape Rooms website at: www.cluelessreallifeescaperooms.com.