Captured LV's Grand Opening of the Haunted Theatre
August 6, 2019 By Chris B.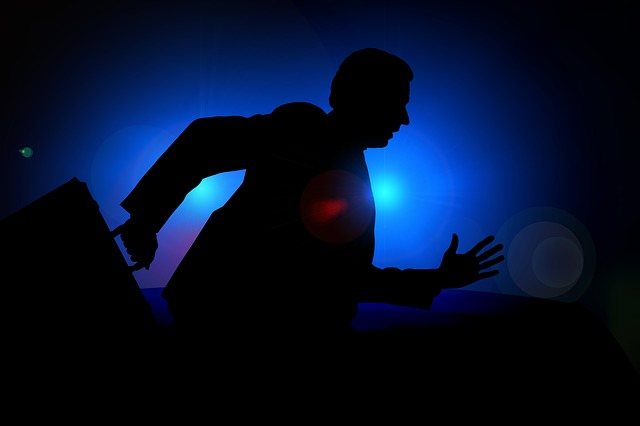 Bethlehem's Favorite Escape Room Unveils Its Fifth Original Creation.
Photo by:
geralt
Captured LV Escape Room is thrilled to announce a new, bone-chilling room, the Haunted Theatre: No Hope After Midnight. Inspired by surreal local legend and actively haunted locations on historic Main Street, the Haunted Theatre is poised to lock players into a truly otherworldly experience.
The room's narrative surrounds acclaimed, fictional actress, Lily L'Amour, who met an untimely death at the height of her career in 1921. Players begin their adventure on a simulated tour of the famous Ritz Theatre, a venue now rumored to be cursed by a bedeviling spirit. A freak accident propels participants into a race against the clock to not only escape their own horrible demise but to reveal the secrets within the decaying walls of this Golden Age shrine.
Groups of up to 7 players will be engaged in an unforgettable environment, as the theatre's legacy haunts their every step. The room's designer and co-owner, Marcelo Morales, has traveled the world playing dozens of escape rooms and looks forward to bringing those awe-inducing experiences to Captured LV customers. The industry has evolved beyond being simply decorated rooms with a few locks, he said. "The Haunted Theatre room showcases Captured LV's dedication to immersion and progress with its detail and technology."
On why they chose a theater theme, co-owner Lori Warsing said, "Downtown Bethlehem has a unique history and we wanted to explore that with this escape room. It gave us the opportunity to up our immersion factor and give the room details that will make it literally come alive. Additionally, we were seeing this trend of people calling for spooky escape rooms that weren't horror. "
This is not a horror escape room, she emphasized.
Morales went on to explain that the Haunted Theatre has several spooky factors that can be shut off and players will not experience them. "We have the ability to run the room spooky or regular," he said.
Captured LV continues to host thousands of players in its garden level location of the Main Street Commons. Over its three year tenure, it has garnered a large fan base, from first-time locals to seasoned enthusiasts.
Captured LV caters to families, friends, corporate groups, sports teams, and youth organizations.
Tickets available at capturedlv.com.
HOURS
Tuesdays and Wednesdays 3:30pm-9:30pm

Thursdays and Fridays 12:30pm-9:30 pm

Saturdays 11am-10pm

Sundays: 11:00am-5:30pm

Monday - By Appointment