BrainXcape Escape Rooms Partners With New Thriller Film Winchester
September 18, 2019 By Chris B.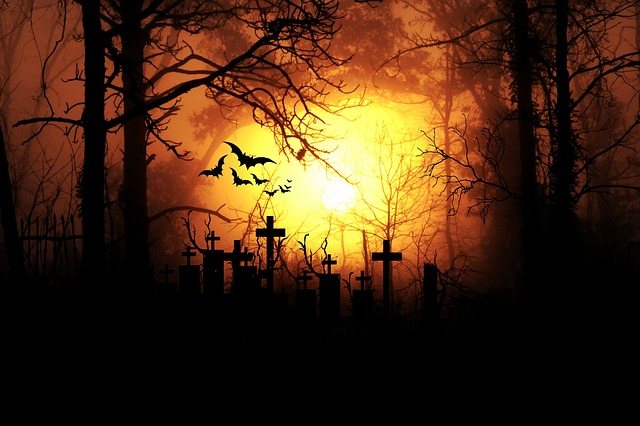 BrainXcape Escape Rooms in NYC announces partnership with new thriller film Winchester, adding themes and references from the movie and building on the eerie and immersive experience from the real-life escape the room game.
Photo by:
cocoparisienne
BrainXcape Escape Rooms, rated one of the best real-life escape the room games in NYC, announces its partnership with WINCHESTER, a new thriller film by CBS Films starring Academy Award-winner Helen Mirren, who stars as Sarah Winchester, heiress to the Winchester fortune, who believes her family to be cursed and built the most haunted house in history to lay the vengeful spirits.
For a limited time, BrainXcape will be tying in some themes from the movie into one of its popular escape rooms, The Haunted Hotel. Inspired by actual events, the movie depicts the story of what can arguably be described as the most haunted house in the world, called the Winchester Mansion. Built by Sarah Winchester, it is a house that knows no end. Constructed in an incessant mania over decades, it stands seven stories tall and contains hundreds of rooms. The heiress is building a prison, an asylum for hundreds of vengeful ghosts.
"The theme of the movie aligns perfectly with our haunted hotel room, but, with its gargantuan seven-story structure and mazes of halls, each more confusing than the next, on a much larger scale! Our rooms are very immersive and elements of the movie such as ghosts, shadows, spirits, and devils do quite match the experience of our haunted escape room with its ouija board and eerie atmosphere" says William James, co-founder of BrainXcape Escape Rooms, who plans to open two additional mystery rooms this year in New York.
"We think our Haunted Hotel participants will be excited to notice themes and references from a movie about the Winchester mansion, which features oddities such as doors that open onto blank walls, staircases leading to nowhere, windows built into the floor, and upside down posts, which will surely remind them of their time with us — experiencing such a house would be a dream come true for escape game enthusiasts" adds BrainXcape co-owner Patrick James.
About BrainXcape Escape Rooms
BrainXcape is one of NYC's most immersive escape room games for private groups of 2 to 10 players per team where participants are required to uncover hidden clues and solve mind-bending puzzles and challenging riddles and have up to sixty minutes to escape the room. The experience is particularly suitable for experienced players, family bonding, corporate team-building, fun group activities, and birthday celebrations.