Asmodee Offers Free "Print & Play" Downloadable Board Games for Families to Enjoy While Staying at Home
April 6, 2020 By Chris B.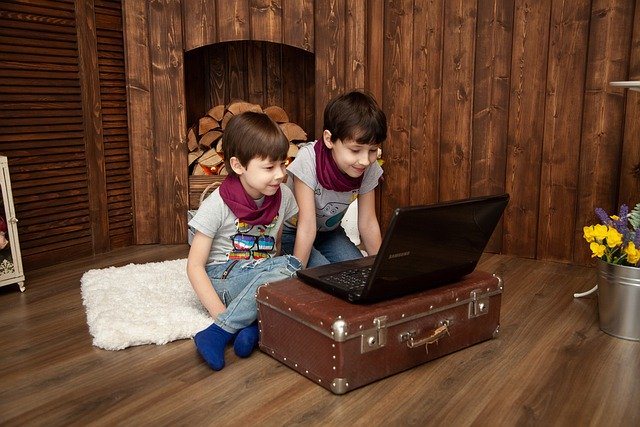 Asmodee has released a set of free downloadable board games, including the colorful matching card game "Spot It!" to the escape room-themed riddle game "Unlock!"
Photo by:
Victoria_Borodinova
Asmodee, a leading global games publisher and distributor, has released a set of free downloadable board games as part of its new "Print & Play" initiative. Anyone can print out and play with members of their family within the safety of their home. The current list of six titles include Asmodee's acclaimed range of family-friendly board games, from the colorful matching card game, Dobble (also known as Spot It! in North America), to the escape room-themed riddle game, Unlock!. Additional "Print & Play" content is also planned and will be available as free downloads in the future.
The six free Asmodee board games offer a variety of competitive and cooperative experiences, encouraging friends and family members, young and old, to take part in imaginative, strategic and brain-teasing games; staying socially engaged whilst remaining safe indoors. Modeled after popular Asmodee board games, these printable special editions retain the fundamental gameplay and charming artwork that have made them among the most popular board games around the world. Slight modifications have been made to some board games to simplify the at-home printing and playing process.
"In these difficult times due to the Covid-19 worldwide crisis, we at Asmodee are happy to offer families a way to play together from the comfort and safety of their home" said Stephane Carville, CEO of Asmodee. "We hope that these free 'Print & Play' games can offer some measure of relief, adventure and fun for everyone while staying safe at home."
All content will be available for free and in multiple languages from the following website - http://print-and-play.asmodee.fun/
The full list of special edition Print & Play board games features:
Dobble / Spot It! - A game that encourages speed, concentration and observation. Dobble challenges players to find matching symbols on a set of cards, and the first player to find and name the symbol wins the card. Appropriate for players age 6 and up.

Dixit - A lovingly illustrated game of creative guesswork, where the players' imaginations unlock the story. In this award-winning board game, players will use the beautiful imagery on their cards to bluff their opponents and guess which image matches the story. To succeed, players have to get their friends to decide that their card tells the story. Appropriate for players age 8 and up.

Unlock! - A cooperative card game inspired by escape rooms that uses a simple system to let players search scenes, combine objects, and solve riddles. Play Unlock! to embark on great adventures while seated at a table, using only cards and a companion app that can provide clues, check codes and monitor the remaining time.

Timeline Classic - A game that combines intuition and historical knowledge, Timeline Classic sees players correctly place cards on a timeline to win the game. The board game features major events, innovative inventions and discoveries from around the world. Appropriate for players 8 years and up.

Cortex Challenge / Braintopia - A true test of players' thinking, memory and speed skills, players use all of their brain power to compete in 8 different challenges, from duplicates, touch tests, logical series, mazes, color puzzles and more. Appropriate for players 8 years and older.

Combo Color - Combo Color is a strategic family game that lets players explore and expand their territory by coloring the boxes on the board in turn, while also collecting and combining items to win the most points. When the whole board is colored in, it's time for players to count their points! Appropriate for players 8 years and older.
For more information on the "Print & Play" initiative, and to download the six different board games, visit: http://print-and-play.asmodee.fun/
About Asmodee
Asmodee Group is a leading international games publisher and distributor with operations located in Europe, North America and China. Asmodee's best known titles, either published or distributed on behalf of key publishing partners, include Catan, Ticket to Ride, Pandemic, Dead of Winter, Splendor, Dobble/Spot it!, Star Wars: X-Wing, 7 Wonders, Dixit, Takenoko, Abyss, Timeline, Jungle Speed and The Werewolves of Miller's Hollow. In some European countries, Asmodee also distributes trading card games such as Pokémon and Magic. Asmodee has headquarters in Guyancourt, France. Learn more at corporate.asmodee.com.