Anaheim GardenWalk Welcomes First West Coast Location of Innovative "Locked Room" Game Provider, Mission Escape Games
October 21, 2019 By Chris B.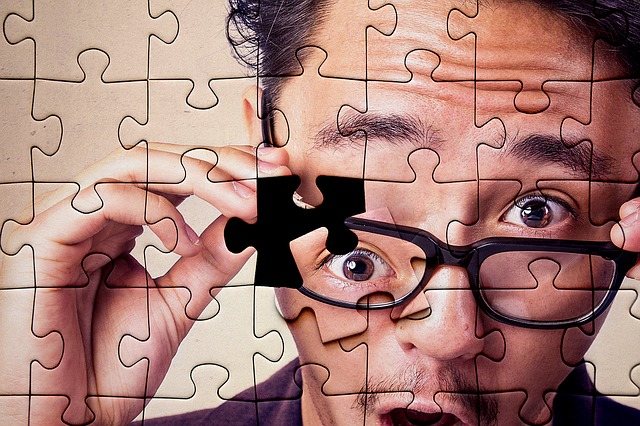 NYC's #1 Reviewed Mission Escape Games Offers Challenging Puzzle-Based Experience -- Six to Eight Participants Work Together to "Escape" a Locked Room in an Hour.
Photo by:
reidy68
Anaheim GardenWalk, a premier entertainment and dining destination in Orange County, today announced its newest tenant: Mission Escape Games -- New York City's #1 "escape games" company, where players use their wits to solve complex problems in order to escape a locked room. Mission Escape Games currently has five-star Yelp reviewed locations in Manhattan and Queens, and this marks the firm's first foray outside of the New York City area. Mission Escape Games will be officially open to the public on October 30th, 2019.
"We're pleased to welcome Mission Escape Games' unique experience to our diverse lineup of restaurants, shops and entertainment options," says Robin Weeks-Wynne, senior director of marketing and tourism at Anaheim GardenWalk. "It will be a completely different type of fun that will make for an invigorating and unforgettable immersive experience for friends, family and coworkers."
Mission Escape Games offers puzzle-based game experiences for groups of six to eight players. Participants are locked into a room that is filled with challenging clues that will help them escape within a 60-minute timeframe. Mission Escape Games staff members monitor every game experience for the complete safety of all participants. Game experiences vary, and the new Anaheim location will launch by offering three exciting options with names including "Mission's 8: The Bank Heist," "Escape the Darkest Hour: The Torture Chamber," and "Escape the Hydeout: The Mystery of Henry Jekyll" -- with each offering guests a new adventure at various challenge levels.
"Our high-energy and addictive puzzle games require the right setting, and we found the perfect location in the center of all the action at Anaheim GardenWalk," says Joe Dumatol, owner of Mission Escape Games in Anaheim. "We've been recently nominated as one of the '10 Best Escape Rooms' in the country by USA Today. The response to our escape games at our number one-rated NYC location has been tremendous and we anticipate similar levels of success in Anaheim."
About Mission Escape Games
Mission Escape Games specializes in challenging and fun "escape games," proving the perfect environment to stimulate the mind of participants looking for a thrill. Game players are locked into a room, under the watchful eye of Mission Escape Games staff, until they complete all of the puzzle challenges. Currently operating two successful locations in New York City, the Anaheim GardenWalk is home to the first Mission Escape Games on the West Coast. The company's intriguing model has garnered media coverage in Newsweek, About.com, ABC News Radio, CBS News, Everywhere You Are, EverSoPopular, FreshNYC, Votre Tour De Monde, and Room Escape Artist.
About Anaheim GardenWalk
Anaheim GardenWalk is a 460,000-square-foot outdoor dining, shopping and entertainment destination situated in the heart of Orange County, Calif. just steps from the Disneyland® Resort, Anaheim Convention Center, and a short drive from Angel Stadium and Honda Center. It is home to a distinctive collection of popular restaurants, vibrant nightlife, trendy shops, an upscale bowling lounge and fun family events. New exciting happenings are well underway at Anaheim GardenWalk, including the addition of outstanding restaurants, entertainment venues and retail shops. Upon completion of the redevelopment, Anaheim GardenWalk will provide a one-of-a-kind guest experience and a world-class gathering place for locals and visitors.